BRINGING NATURAL GAS EVERYWHERE
In the Small Scale industrial sector, the cryogenic pumps downstream applications that have seen a significant growth in the past few years are related to:
Gas pipeline feeding
Gas power generation stations
Gas peak shaving plants
LNG transfer in small to medium size shore terminals
The YPFB LNG project in Bolivia – Involving the entire LNG chain
From the natural gas liquefaction plant to the LNG distribution via virtual pipeline
From the LNG transfer into local storage tanks to the gas distribution via pipeline for local industrial and residential users
For this project, Vanzetti Engineering has supplied a number of cryogenic pump skid solutions:
16 skids each with two high pressure reciprocating pump model VT-55
11 skids each with two centrifugal submerged pump model ARTIKA 160-4S
14 skids with one centrifugal submerged pump model ARTIKA 160-4S
24 centrifugal pumps model HGM 185 for the semi-trailers which are transporting the LNG from the liquefaction plant to the many Bolivian cities
1 skid with two centrifugal submerged pump model ARTIKA 230-2S
This last skid is able to reach a total flow rate of 170 m3/h of LNG to load the semi-trailers that start their virtual pipeline journey from the liquefaction plant.
Vanzetti Engineering is able to supply all the cryogenic pumping equipment downstream the liquefaction plants, on skid and complete of all the accessories, sensors and instruments according to the process P&ID requirements.
LNG transfer applications in Small to Medium Scale terminals
In order to cover these needs, including the ship bunkering ones, Vanzetti Engineering has developed a larger centrifugal submerged pump model, the ARTIKA 300.
Available in 1 or 2 stages configuration, such pump can reach up to 250 m3/h of flow rate, thus completing the range of submerged pumps for LNG.
The built-in features of such pumps include the seal-less concept, with motor bearings permanently lubricated by LNG, which allow a permanent cold condition for quick and efficient start and stop operations and extremely low need of service and maintenance.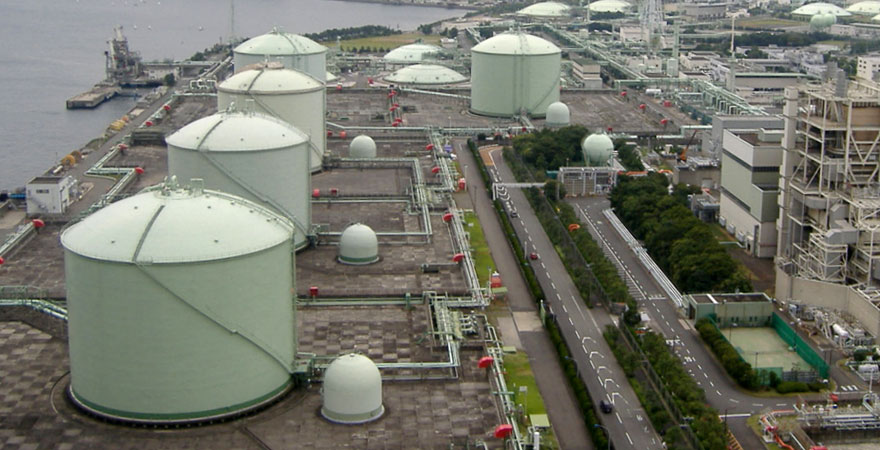 REGASIFICATION
LNG is largely used to transfer natural gas to marketplaces, where it is normally regasified in plants named LNG terminals. The regasification is a process where liquefied natural gas is heated and consequently returned into its gaseous state, by special heat exchangers. Finally, it is distributed as natural gas through pipelines.
LNG can be locally stored in cryogenic tanks and used afterwards for other purposes such as trailers and cargos reloading.
Pumps: ARTIKA Series, SGM Series, DSM Series
SATELLITE PLANTS
LNG satellite plants are often used to supply natural gas for boilers, furnaces, power generators, and other industrial applications where pipelines are locally not available. In combination with LNG containers, they are able to provide constant supply of clean fuel from LNG terminals.
Pumps: ARTIKA Series, SGM Series, DSM Series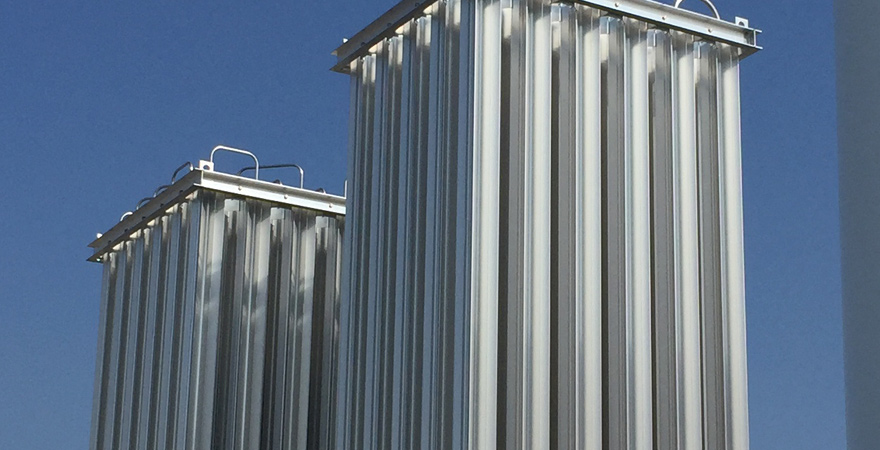 POWER GENERATION
Where on-site power generation is requested, LNG represents an efficient alternative to fuel oil.
Power plants ensure clean, safe and cost effective electricity for towns, islands and remote area by using LNG instead of heavy fuels. In agricultural business and greenhouse works, where pipelines or electrical grids are not available, LNG provides a value option to access natural gas.
Moreover, Diesel generators can be replaced with gas generators or converted to dual fuel systems that are able to operate with both Diesel and Natural Gas.
Pumps: ARTIKA Series, SGM Series, DSM Series, VT-1 Series
LNG can be used to tackle energy peak demands when the normal pipelines infrastructure can only meet regular needs but not occasional extra energy requirements, for example due to seasonal variations. These plants are called LNG Peak Shaving Plants, because they are able to deal with these temporary peaks by using LNG as energy source.
Pumps: ARTIKA Series, SGM Series, DSM Series, VT-1 Series
INDUSTRIAL PURPOSES
LNG is largely used in various industrial processes such as power generation, dryers, boilers, heat treatments, rotary kilns and furnaces in the production of paper, metal, chemicals, petroleum, stone, clay, glass, clothing and food. LNG provides an ecological, less expensive and safe alternative to LPG, diesel and oil products, offering undeniable economic and environmental benefits.
Pumps: ARTIKA Series, SGM Series, DSM Series
COMBINED HEAT AND POWER (CHP)
Industrial plants and residential areas may have common needs of both heat and power at the same time but sometimes with limited access to the gas pipeline. Moreover, restrictive emission regulations can impose severe restrictions in the use of oil fuels. In these circumstances, LNG can be the right choice as it is the cleanest fossil fuel available.
Pumps: ARTIKA Series, SGM Series, DSM Series
LIQUID BIO METHANE
Biogas is a renewable energy source produced by the anaerobic digestion or fermentation of biodegradable materials such as:
Manure
Sewage
Green waste
Plant material and crops
Biogas is primarily composed by:
Methane
Carbon dioxide
Small amounts of hydrogen sulphide and moisture.
Biogas can:
Be used as a fuel for heating purpose
Be used in a CHP (Combined heat and power) engine to produce electricity and useable heat
Be cleaned and upgraded to natural gas standards becoming Bio Methane and it can be compressed like natural gas and used to power motor vehicles.
Bio Methane can be finally liquefied, creating a product named Liquefied Biomethane (LBM). Liquid Biomethane is stored for future use, usually either as liquefied biomethane or compressed biomethane (CBM).
LBM can easily transported and dispensed to either LNG vehicles or CNG vehicles.
Pumps: ARTIKA Series, SGM Series, DSM Series, VT-1 Series
LNG POWERED MICROBULK SYSTEM
LNG MicroBulk systems have been developed for such applications where natural gas is requested as fuel to power temporary generators for utility services, irrigation systems, oil fields and special events.
Pumps: ARTIKA Series, SGM Series, DSM Series
OIL & GAS EXPLORATION
With a typical drilling site consuming 700 to 2500 gallons of diesel per day, a highly-efficient fuel like LNG can be a smart option.
Pumps: ARTIKA Series, SGM Series, DSM Series, VT-1 Series
MINING
LNG can be successfully used instead of large amount of diesel in mining and heavy-duty vehicles. These trucks are often requested on particular sites for short and repetitive routes. Hence, on site refuelling system based on LNG technology is a welcomed opportunity.
Pumps: ARTIKA Series, SGM Series, DSM Series, VT-1 Series
LNG VESSEL BUNKERING
It means providing LNG as fuel for ships' consumption. The advantages of LNG Vessel Bunkering in comparison to fuelling heavy fuel oil, marine diesel fuel and marine gas oil, is the huge reduction in pollutant and environmental impacts and risks of shipping operations, without cost increasing.
Pumps: ARTIKA Series, SGM Series, DSM Series
Our team is at your disposal for all kinds of requests.
회사명 : 제이슨 버먼트
주소 : 부산광역시 해운대구 센텀중앙로97 센텀스카이비즈 3107호
대표자 : 남점범
사업자등록번호 : 264-20-00499
연락처 : 010-4321-1207
관리자